Willesden Green South Staged Cap Design & Construction
Oil & Gas Services Company | Rocky Mountain House, Alberta
For this project, our client partnered with Journey in Willesden Green South to create a staged cap to temporarily close a landfill, approximately 35 kilometers north of Rocky Mountain House. The client wanted to cap the landfill to reduce leachate generation and create a structure that would drain the falling stormwater instead.
The cap is a linear low-density polyethylene (LLDPE) geomembrane covered by a geotextile windscreen wind ballast to balance and support the system. The cap in total is 68,000 square meters, with a membrane thickness of 40 mil. The project itself has both design and construction components, ensuring that the new components added can fit together and work with old infrastructure without having to perform many field adjustments to accommodate the operation's waste placement.
We've Got You Covered –
Anticipating Your Needs to Ideal Project Completion is Our Forte!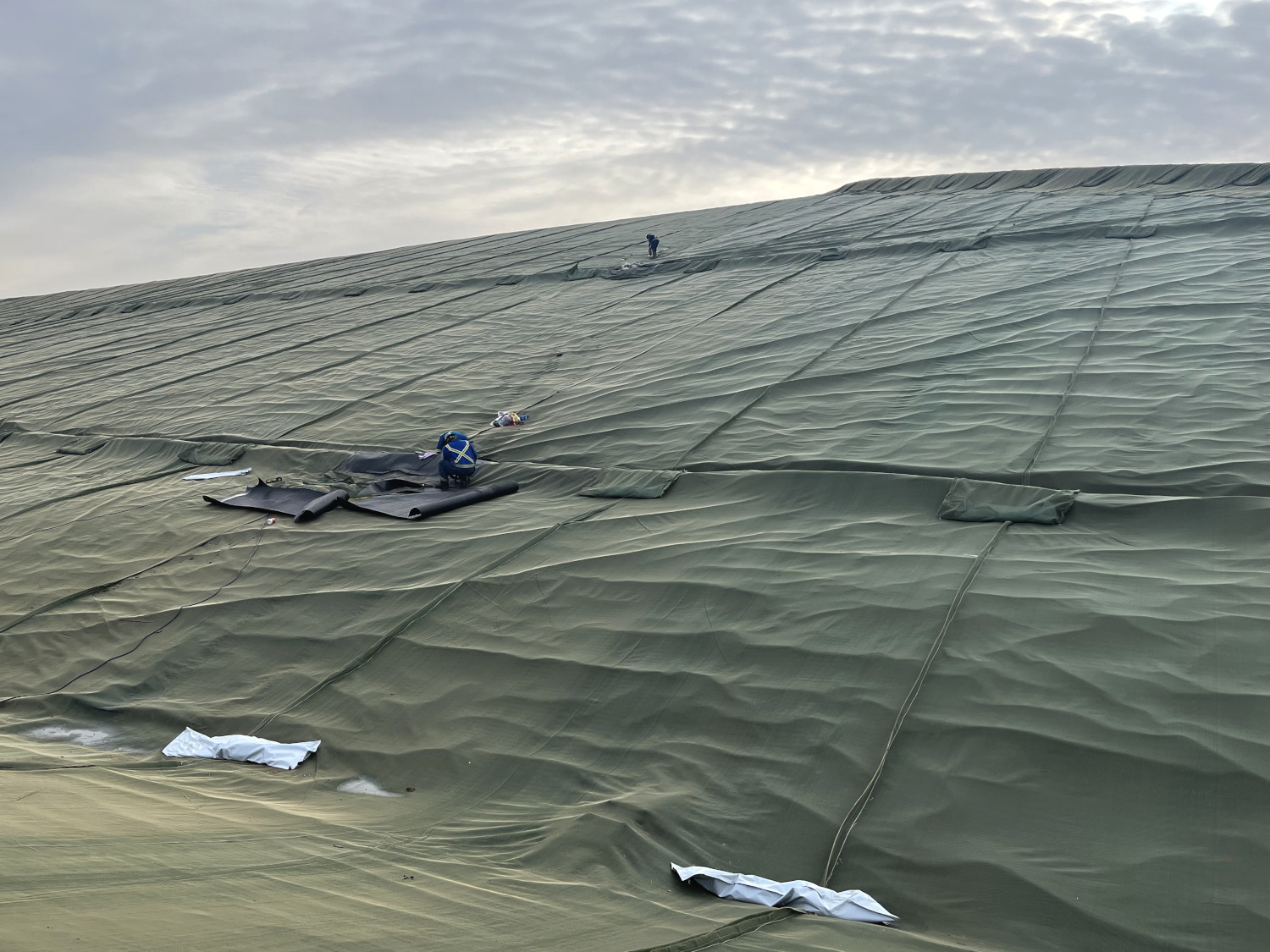 This project started construction in early January of 2022. This posed certain challenges to the engineers and construction crews with the winter conditions of frozen soil and construction materials. This added processes such as snow removal and other logistical challenges such as tying in the pre-existing leachate management system with the new staged cap. Despite these challenges, the project was completed in May of the same year, allowing great advantages to the client's landfill and leachate disposal system.