Journey is your partner in building an effective water storage reservoir (WSR). We help a range of clients each year, guiding them through the complete process from siting and regulatory approval through design, tendering, and construction support. These seemingly simple structures can give rise to a host of pitfalls; we've seen most of these challenges and are excited to put this experience to productive use on your project.
Avoid Common Pitfalls and Deliver a Seamless Project, Water Storage Reservoirs are One of Our Specialties
Allow Journey to guide you through the design of these complex structures, including:
Site selection using our experienced professionals

– Desktop reviews of regional topography and environmental features
– Verification through ground-truthing and physical site investigation
– Support of economic analysis and optimization

Preliminary and Detailed Geotechnical Investigations
Engineering and Design

– Selection of appropriate materials and liner systems
– Site slope stability and structural engineering

Regulatory Permitting

– Water Act or other relevant jurisdictional license including information such as wildlife mitigation plans, proximal water bodies, reclamation plan, summary of design, and site description
– Support on Dam and Canal Safety or other relevant jurisdictional directives

Procurement

– Contract preparation and tender administration

Construction Quality Assurance and Quality Control (QA/QC)

– Field inspection using our qualified and experienced site inspectors
– Liner QA/QC
– Contract administration
– Daily reporting
Related Water Storage Reservoirs Projects: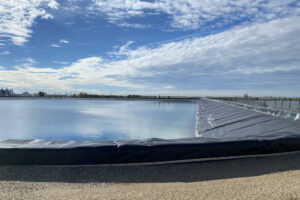 After changes in dam safety regulations in 2018, including the Alberta Dam and Canal Safety Directive, many brine pond berms that had not previously been considered dams became subject to regulatory dam …
Read More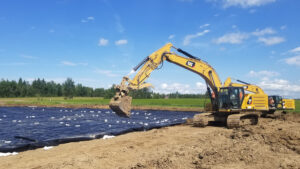 To protect the environment and the fresh water being stored, a liner system was included in the design. The liners provide extra stability, eliminates erosion concerns, and protect the groundwater.
Read More