Aligns the Other Disciplines – You Need the Right Expert as Your Guide
If you've ever struggled with a challenging process design basis or a complex optimization problem, you'll understand the importance of engaging the right process team as your guide.
Our goal is always to see a project through to commissioning and ensure it operates the way it was designed – and with safety in mind.
Our engineers are among the best in the field, both in terms of complex process understanding as well as construction and commissioning support.
Optimizing an existing plant is often much more difficult than designing new. Our engineers bring the depth of experience with ageing assets – just ask our current clients!
In the core of our multi-discipline engineering services, our process engineering group has the practical knowledge and experience in fluid mechanics and industrial process plant designs.
Our engineers are often consulted at the study phase to help with the project understanding and optionality to align the opportunity and project economics. Their expertise and leadership continue through the front-end engineering design and into detailed design. They have worked on pilot or proof-of-concepts with new/existing technologies and also with plant turnarounds, plant decommissioning, or re-purposing/relocation.
Our expert team with multi-year experience has designed and built assets for both the upstream and midstream sectors, published technical papers, and supported the development of proprietary technologies.
Conceptual Design, Pre-FEED, and Front-End Engineering Design (FEED) Studies
Process Flow Diagrams (PFDs)
Piping and Instrumentation Diagrams (P&IDs)
Process and Flare Studies
Equipment & Vessel Sizing, Design, and Selection
Process Confirmation and Due Diligence Checks
Facility Troubleshooting and De-Bottlenecking

Hazard Identification (HAZID), Hazard & Operability (HAZOP), Layer of Protection Analysis (LOPA), Process Hazard Analysis (PHA) Studies

Other Safety Studies
Operator Training
Start-up and Commissioning Support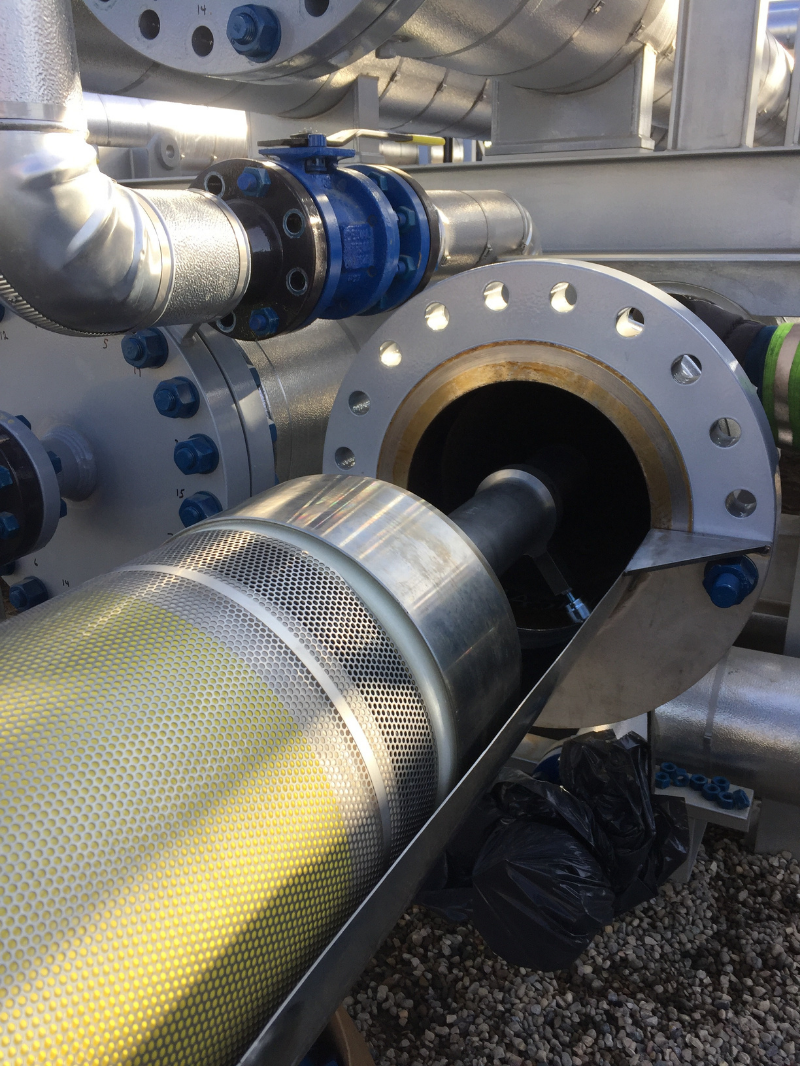 Technologies we are familiar with:
Natural Gas Sweetening using amines, such as MDEA, DEA, DGA, MDEA, as well as branded blends including Selexol, Flexsorb, HS-101, and others
Sulphur Recovery units using the base Claus process with modifications and tail gas units such as CBA, SUPERCLAUS, Sulfreen, and MCRC; wet processes such as Lo-Cat and Merichem
Scavenger technologies (both dry and wet) for smaller removal requirements
Hydrocarbon dewpoint processes such as silica gel, mechanical refrigeration, expanders, and solvent extraction
Water dewpoint processes such as molecular sieves, silica gel, TEG dehydration, and deliquescent removal
Membrane separation technologies and the associated pre-treatment needs
Downstream product enhancement such as custom product blending and product fractionation
Partner with us
to build assets that work.
Get in touch and we'll take it from there!
Related Process Engineering Projects: