Projects that start with a plan and end with a high-five.
Everyone has struggled with scope creep, schedule delays and budget overruns, but it doesn't have to be this way.
Our project managers understand the value of communication and the importance of bringing key stakeholders along for the journey.
Organization and planning is critical to successful execution; our tools and training ensure consistency while allowing for tailored approaches.
Fit-for-purpose deliverables: from our procedures and templates to our actual deliverables, everything is fit-for-purpose. Any activities that are not value-adding are strictly eliminated.
Journey's project management philosophy when executing projects of any size is simple: provide maximum value for our clients using reliable strategies and demonstrate repeatable success.
Whether we are already a part of your regular project execution team or you'd like to partner with us for a standalone project, we are happy to help. We focus on consistent execution and live an ISO-equivalent Quality Management System (QMS) which we are continually improving.
Our diverse team of engineers, subject matter experts (SMEs), and designers work together to understand each of our client's projects and their respective requirements.
Business Case / Economics Development / Project Risk & Opportunity Assessments
Cost Estimation / Project Controls / Scheduling
Project Scoping / Design Basis Memorandum (DBM) / Project Execution Plan (PEP)
Management of Change (MOC) Services
Feasibility, Conceptual, Pre-FEED, & FEED Studies
Hazard & Operability Studies (HAZOPs)
Construction Management & Support
Quality Assurance & Control (QA/QC)
Maintenance & Operations Support
Supply Chain Management (SCM) / Procurement
Vendor Management & Pre-Qualification
Environmental / Regulatory Applications & Permitting
Development of Technical, Industry, or Company Specifications and Standards
Technical Writing & Editing Services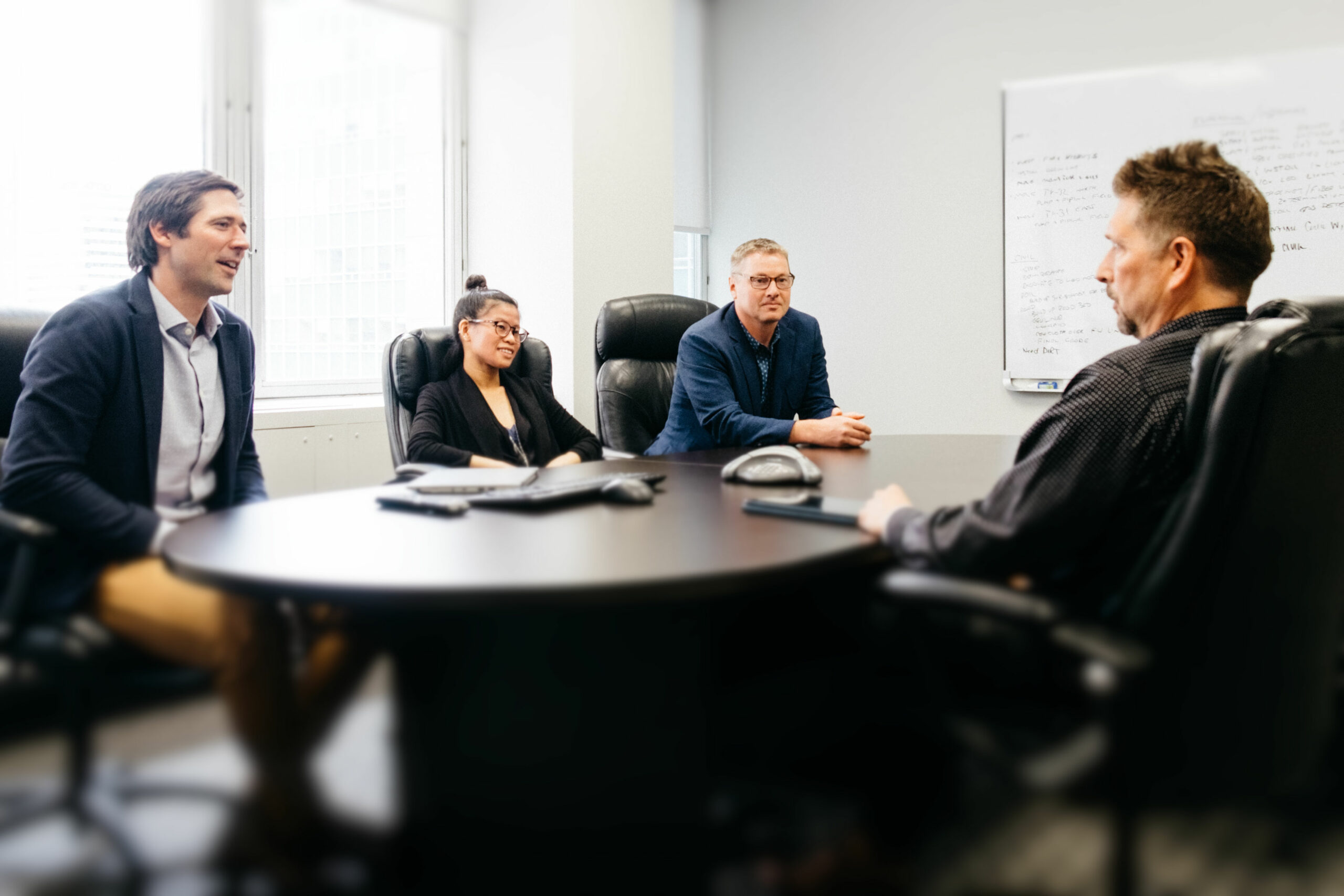 Our project managers and project engineers work hard to continually develop the skillset required to manage successful projects and stay sharp through certified external training. Not only that, they are supported by the best-in-class systems and tools. Our internal procedures and templates cover everything from project scoping to lessons learned and everything in-between. We know from experience that one size does not fit all and therefore our tools and systems are configured to individual projects to best meet the needs of that client and project. 
Call us today! We are always happy to hear form current and prospective clients to help brainstorm and plan their next project, no matter the size.
Partner with us
to build assets that work.
Get in touch and we'll take it from there!
Related Project Management Projects: